Don't let yourself be caught out on the highway or interstate with a dead battery because your car stalled-or at the mall because you left your lights on-keep a battery booster pack in the trunk of your car or in your pickup trucks toolbox!!!
Boaters need to keep one on board to prevent being stranded out on the lake or ocean with a dead battery and no way to start and/or pump the bilges!!
,,,,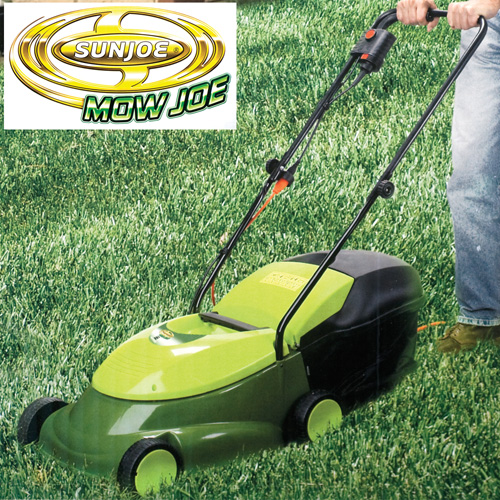 Stanley Battery Jump Starter Air Compressor Peak Portable Car Charger Booster

Every car owner dreads the day when their car's battery just won't start. The situation gets worse when you're alone and there's not another car in sight. Luckily, you can be prepared with the Stanley 1000 Peak Amp Jump Starter with Compressor. This device packs 500 amps of instant starting power, as well as 1000 peak amps, offering a convenient, portable way to jump-start your battery without relying on another vehicle. All you need to do is connect the hook the clamps to your battery, turn on the switch and start your vehicle. A built-in safety system sounds an alarm if you connected the clamps incorrectly. This jump starter also has a built-in USB port, highly useful if you need to charge your phone, and the 120-psi compressor can help with low tires. With enough power to jump-start your car, truck, motorcycle, boat, RV or tractor, the Stanley Battery Jump Starter is ideal for everyday use or roadside emergencies.
he JNC660 delivers 1700 Peak Amps and 425 Cranking Amps of starting power and weighs just 18 lbs. Perfect for a variety of professional starting environments, including automotive service, fleet service, auto dealerships, auto auctions, marinas, implement dealerships and more. Give it a try and you'll see why it's the choice of Pros the world around.

1700 Peak Amps
425 Cranking Amps
Clore PROFORMER battery technology
46" #2 AWG welding cable leads
Industrial-grade clamps
Built-in charger
Automatic charging
Voltmeter provides charge status of onboard battery
12VDC outlet to power accessories
1 year limited warranty
WAGAN Tech 600 Cranking Amp/400 Watt AC Portable Power Source-POWER DOME. It is model #2354. I am quite sure this item has never been used and it look that way too! This item will Run and charge your appliances using the highly portable Wagan 400 watt power dome jumpstarter. This generator is powerful enough to jumpstart your car and inflate your tires in case of an emergency situation. The car battery jumpstarter with air compressor is ideal for use in cars, vans, SUVs, trucks, bikes, and rafts. Included in this portable power jumpstarter are 2 AC and 2 DC power outlets with 5 built-in LED utility lights. The Wagan 400 W power dome jumpstarter is specially designed with built-in safety features to ensure overload and equipment protection. With this Wagan 400 watt power dome jumpstarter, you can easily run your TVs, laptops, CD players, DVD players, thermo-electric cooler/warmers, and more.
Now Featuring New and Used Mobile Homes Sales at

many makes-models-sizes-and years for sale nationwide
If you are looking for a quality home plan blueprint design-then Donald Gardner has a reputation for producing a large gallery of fine quality home designs!! If you want to see a gallery of fine home plan blueprint designs just click this link!! Click any link at this site to see the main architectural blueprint store!!

http://waterbedattic.tripod.com/id31.html

375 Instant starting amps for maximum performance
120 PSI inflator for vehicle tires, sports equipment and more
Low-profile design for easy storage within vehicle or garage
Visual and audible reverse polarity alarms warn against improper connections to battery terminals
For heavy equipment such as bulldozers-bucketloaders-backhoes-mini excavators-mini dozers-cranes-cargotrailers-farm tractors-combine harvesters-and more-see this site at
Me at the local Angleton Library working on my websites-one of my favorite hangouts!!

You can upload photos from your smartphone to photobucket.com and they will store them for free!!

I found out that you can send your photos to a friend with a smartphone from your cell phone and they can send them to your email inbox to be uploaded to your computer and then uploaded to photobucket.com for free!!
David J Ward was voted into the Presidential Whos Who List of the Top 10 Leading Businessmen of 2009!!

David J Ward was also invited to become a member of the National Accountants Association!!

David J Ward was previously voted into the Cambridge Whos Who List of the Leading Businessmen of the Twentieth Century!!

And was voted into the Cambridge University Business College Alumni !!

In 1994 David J Ward was voted into the University of Virginia Alumni of the College of Mechanical Engineering.